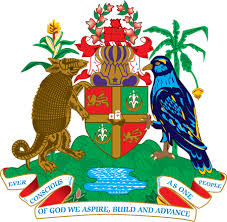 NO. 115 /2018                                                                           DATE: 22nd May, 2018
COMMERCIALIZATION OF THE GOVERNMENT PRINTERY - A WIN-WIN SITUATION
GOVERNMENT OF GRENADA, 22nd May 2018: Prime Minister Dr. the Rt. Hon Keith Mitchell says, the government intends to move full speed ahead to commercialize some aspects of the Government Printery. The Grenadian Leader is adamant that this process is long overdue and would mutually benefit government and staff.
Speaking at a, staff engagement session on Friday, May 18, 2018, Dr. Mitchell said that the staff of the Divisions of Budget and Printery are among the best performers in the Government Service. He said he is particularly pleased with the track record of confidentiality, commitment, and willingness to go way beyond the call of duty.
The Finance Minister says the policy decision to aggressively pursue the best possible mechanism for commercialization, justifies government's intention to create better opportunities for the hard-working officers and to harness the economic potential of the Printery for the benefit of the country.
"There is a lot of room to make the 'Unit" much more competitive, but consultation with the Trades Union Council, staff, and other stakeholders is key to arriving at the best possible method of commercialization" he told the workers.
Dr. Mitchell says the process of commercialization of the Government Printery was started many years ago and Government is willing to invest the necessary resources to make it a reality.  He reiterated that it's a 'win-win' situation for everyone. On one hand, it will give the staff more independence and empower them with the necessary capital and equipment to make the system viable and on the other hand, it will improve productivity and efficiency.
The Grenadian leader took the opportunity to express his Government's profound appreciation to both Budget and Printery staff, for their hard work and dedication in accomplishing the mammoth tasks of realigning, in record time, the new ministerial portfolios, within the government service.
End….