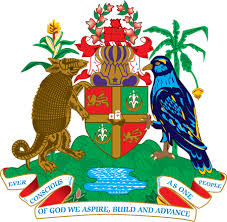 NO. 09/2016                                                DATE: February 4, 2016
World Bank Mission is in Grenada
February 2-5, 2016
ST. GEORGE'S, GRENADA, Thursday, February 04, 2016: A ten member World Bank team is visiting Grenada from February 2 to 5, 2016 to advance the preparation of the Development Policy Credit and Loan (DPC/DPL).
The main objectives of the mission are:
-         To supervise the implementation of the prior actions taken under the World Bank's first DPC and second DPC/DPL;
-         To identify the third year policy measures for the DPC/DPL; and
-         To identify the policy work to be completed and technical assistance required to facilitate the achievement of policy measures.
The World Bank team is being led by Ms. Rei Odawara (Sr. Country Economist for the OECS and Barbados, and Task Team Leader), includes Ms. Kirsten Roach (Research Analyst), Ms. Silvia Gulino (Operations Analyst), In addition to the World Bank team, the Mission will be joined by a representative of the Caribbean Development Bank. 
The third DPC/DPL is expected to be considered by the World Bank's Board of Directors in the second half of 2016.  If successful, this would trigger the release of further disbursement of US$10 million to Grenada.