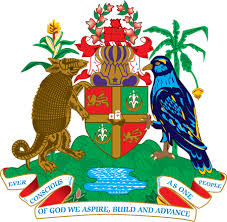 NO. 159/2019                                                                                            DATE: June 18, 2019
IRD OUTREACH OFFICE TEAM MOVES TO ST JOHN AND ST PATRICK
The Inland Revenue Division wishes to thank all its valued taxpayers who have taken advantage of the services provided by the Outreach Office Initiative conducted in the parishes of St David, St. Andrew and Carriacou over the past few weeks.
This week the Outreach Office team moves to St John and St Patrick to serve our valued customers there.
Both Parishes will be served on Friday 21st June.
In St John's, the Outreach Office team will be at the Gouyave Nutmeg Pool from 9:00 am and in St Patrick they will be at the District Revenue office in Sauteurs from 8:00am to 5:00pm.
The Inland Revenue Division is encouraging persons in these areas to take the opportunity to:-
·       Make tax payments on all tax types,
·       Register businesses,
·       File objections for property tax and
·       Obtain clarity/information on any tax-related matter.
Next week the team will be in St George's for the last leg of the Outreach Office Initiative at Wall Street in Grand Anse on June 28 and will culminate the outreach on June 29 at Melville Street close to the NIS Car Park will between the hours of 9:00am to 5:00pm on both days occasions.