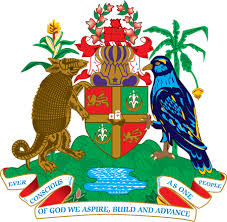 NO. 5/2018                                                                                                              10TH May, 2018
GRENADA TO HOST - NATIONAL CONSULTATION ON DRAFT CARICOM COHESION POLICY
ST. GEORGE'S, GRENDA 10TH MAY, 2018: The Ministry of Trade, Industry, Cooperatives and CARICOM Affairs in collaboration with the CARICOM Development Fund Division of the CARICOM Secretariat will be hosting a National Consultation on the draft CARICOM Cohesion Policy developed by the CARICOM Development Fund (CDF).
"Cohesion", according to CDF, is about ensuring that CARICOM citizens in all Member States are better positioned to share in all of the benefits of economic integration.
The purpose of the Policy is to achieve greater economic and social structure in the integration process of the CARICOM Single Market and Economy.
 Under the Treaty of Chaguaramas it has been recognized that there are disparities and inconsistencies among Member States with respect to the administration of trade agreements and participating effectively in CARICOM Single Market and Economy (CSME).   As such CARICOM has established the CDF. The main aim of the CDF is to provide the financial and technical support to disadvantage countries in advancing their development agenda. The policy framework through which CARICOM is seeking to effectively implement the CDF is the Cohesion Policy. 
Senior Economist at the CDF, Dr. Lavern McFarlene is expected to be in Grenada to present the draft Policy and provide recommendations to resolve the socio-economic implications of disadvantage countries resulting from the implementation of the CSME and globalization.
The Consultation will take place on Monday May 14, 2018 at the Grenada National Stadium from 9:00 a.m. to 11: 00 a.m.
For more detail, please contact the Ministry of Trade, Industry, Cooperatives and CARICOM Affairs on telephone number 440 2101 or This email address is being protected from spambots. You need JavaScript enabled to view it.
Ministry of Trade, Industry, Cooperatives and CARICOM Affairs