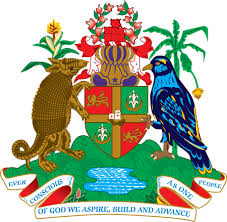 NO. 36/2016
DATE: August 2, 2016
GRENADA CONTINUES ITS SUCCESSFUL RUN IN ITS RGSM ACTIVITIES
ST. GEORGE'S, GRENADA, Tuesday, August 02, 2016: The Government of Grenada issued two treasury bills in July 2016 on the Regional Government Securities Market (RGSM). On July 20, Grenada issued an EC$30.0 million, 365 day Treasury Bill and on July 21st 2016, a EC$15 million, 91 day treasury bill issue.
Both securities were competitively auctioned and resulted in oversubscriptions of $6.5 million and $13.96 million respectively at very favorable discount rates of 4.76% and 3.86% respectively.
Since the start of 2016, all of Grenada's auctions have been oversubscribed and at lower rates than previous years
, which is strong evidence that investor confidence in the economy is being restored.