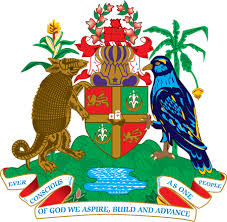 NO. 63/2015 DATE: August 4, 2015
NATIONAL STEERING COMMITTEE AND TECHNICAL WORKING GROUP FOR NATIONAL PLAN CONTINUE
JOINT MEETINGS
ST. GEORGE'S, GRENADA, Tuesday, August 04, 2015: The 3rd Joint meeting of the Steering Committee and Technical Working Group for the development of the National Plan 2030 was held on Friday July 17th, 2015, at the Grenada National Stadium.
The main focus of this meeting was the continuation of the visioning exercise started on June 26th, facilitated by Mr. Leon Charles. The Committee also dealt with administrative matters for the roll out of the National Plan Development process.
Several decisions including the following were reached:
1. The name of National Plan 2030 will be changed to National Sustainable Development Plan 2030.
2. The Technical Working Group, will be expanded to include the following persons:
· Dr. Nicole Phillip-Dowe – University of the West Indies (UWI), Open Campus
· Dr. John Telesford - T.A. Marryshow Community College (TAMCC)
· Mrs. Lydonna Glasgow – Basic Needs Trust Fund (BNTF)
3. The next joint meeting of the Committees will be held on 21stAugust, 2015.
Before the next joint meeting, members are expected to brief their constituents on the visioning exercise undertaken and receive their further guidance.