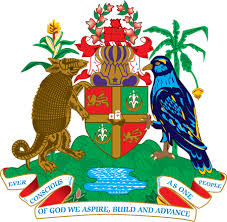 NO. 64/2015 DATE: August 12, 2015
REMINDER OF TAXES DUE AND PAYABLE IN AUGUST 2015
ST. GEORGE'S, GRENADA, Wednesday, August 12, 2015: The Inland Revenue Division (IRD) of the Ministry of Finance and Energy reminds the public of the following taxes that due and payable for August, 2015.
Date Tax/License Type
August 20th (VAT) Value Added Tax & Excise Tax Return Due & Payable
August 29th Final Day for Payment on Property Tax Excluding Penalty for 2015
Income Tax Returns Due For Businesses with Fiscal Year Ending 31st May 2015
August 30th Property Tax Penalty Of 10% Starts Running
Corporation Tax & Personal Income Tax Installments Due
August 31st (A.S.T) Annual Stamp Tax Installment
Please note that Pay as You Earn (P.A.Y.E.) and Withholding Taxes were due and payable on August 7th.
Also note that when the due date falls on a Saturday, Sunday or Public Holiday, the next working day will be the due date for payment.
Persons are encouraged to pay early to avoid long lines or fees and penalties from late payment.
Payments can be at the Ministry of Finance, any District Revenue Office and through the Ministry's online portal: www.eservices.gov.gd (Please use Chrome or Firefox platform).
For further information, contact the Inland Revenue Division at the Ministry of Finance and Energy at 1904/5 or visit the IRD website at www.ird.gd .
Comptroller
Inland Revenue Division