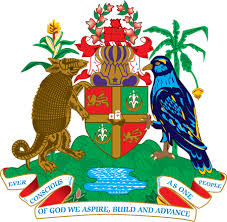 NO. 18/2016 DATE: April 5, 2016
Customs Officers Complete training in Ozone Depleting Substances (ODS)
ST. GEORGE'S, GRENADA, Tuesday, April 05, 2016: Twenty five (25) Customs Officers and one (1) Trade Officer were trained in the Control, Monitoring and Reporting of Trade in Ozone Depleting Substance (ODS), in training sessions held on March 22nd, 23rd and 29th at the Public Workers Union Building in Tanteen.
The training was organized by the National Ozone Unit in conjunction with the Customs and Excise Division of the Ministry of Finance and Energy.
The training comprised of both theoretical and practical sessions. Some of the topics covered were:
· The science of the Ozone layer and the effects of Ozone Layer Depletion
· The International and National responses to Ozone Layer Depletion
· The Licensing and quota systems for ODs
· Prevention of Illegal trade in ODS
· Harmonized System (HS) Classification of refrigeration
· Identifying ODSs – Practical use of refrigerant identifiers
The workshop was facilitated by consultants Mr. Gerard James and Mr. Henry Frederick, along with Mr. Leslie Smith of the National Ozone Unit (NOU, Energy Division, Ministry of Finance and Energy.
This training is part of Grenada's Hydro chlorofluorocarbon (HCFC) Phase-out Management Plan (HPMP) under the Montreal Protocol on Substances that Deplete the Ozone Layer.