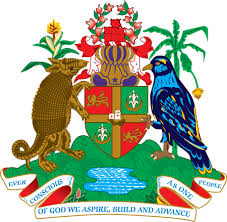 NO. 21/2016                                               DATE: May 18, 2016
INLAND REVENUE AUCTION SALE
ST. GEORGE'S, GRENADA: Wednesday, May 18th, 2016:: In accordance with the provisions of the Income Tax Act of 1994, the Inland Revenue Division (IRD) of the Ministry of Finance and Energy will be conducting an Auction on Friday, May 27th 2016, at the Ministry of Finance's Car Park, the Carenage, St. George's, commencing at 9.30 am. 
Items on offer include motor vehicle, plumbing fittings, carpentry tools, masonry tools, electrical accessories and hardware items.
All items for sale at this auction have not been assessed or inspected and may or may not have faults or defects. It is the responsibility of the buyer to ensure assessment or inspection   by a competent person prior to purchase.
All accounts must be settled immediately, in cash, cheque or by credit/debit card (at the Treasury) before any goods are exchanged.