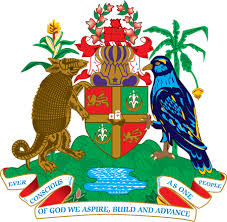 NO. 17/2016 DATE: April 5, 2016
DRIVERS' LICENCE BOOKS WILL NO LONGER BE ACCEPTED AS OF JUNE 1ST, 2016
ST. GEORGE'S, GRENADA, Tuesday, April 05, 2016: The Inland Revenue Division (IRD) of the Ministry of Finance and Energy, together with the Licensing Department of the Royal Grenada Police Force (RGPF) wish to inform the general public that, effective June 1st, 2016, Driver's Licence Books will no longer be accepted as a valid form of Driver's Licence.
This is in an effort to regularise drivers that are holders of Drivers' Licence Books as their sole document for driving.
In this regard, holders of Licence Books are kindly asked to come into the licensing section of the Inland Revenue Division at the Ministry of Finance and Energy, on the Carenage, to have the Licence Books replaced with picture Liscene ID Cards, before June 1st, 2016.
All are asked to be guided accordingly.