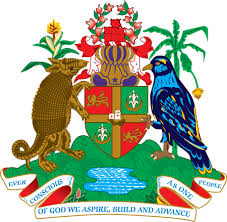 NO. 61/2016                       DATE: October 5, 2016
PRIME MINISTER MEETS WITH NON-BANK FINANCIAL SECTOR
ST. GEORGE'S, GRENADA, Wednesday, October 05, 2016: The Ministry of Finance, led by Prime Minister and Minister of Finance and Energy, Dr. the Rt. Hon. Keith Mitchell, held a meeting with insurance companies and credit unions (non-bank financial sector) on Friday, September 30th, 2016 at the Grenada National Stadium. Representatives of the Grenada Authority for the Regulation of Financial Institutions (GARFIN) were also present at the meeting.
The role of the non-bank financial sector in the economy continues to grow. Government is committed to a sound financial system and partnerships between Government and the entire sector is critical. The Government has quarterly engagements with the commercial banks and hopes to establish similar arrangements with the credit unions and insurance companies.
The main objectives of the meeting were:
1.      To establish an engagement with Insurance Companies and Credit Unions
2.      To receive feedback on economic developments
3.      To listen to the concerns of the sector
In addressing the gathering, Prime Minister Mitchell stated the economy is performing much better than projected and that further improvement and growth is expected in the upcoming year.
Mr. Mike Sylvester, Acting Permanent Secretary of the Ministry of Finance and Energy made a presentation on the current state of the economy and the status of the Homegrown Programme. Mr. Sylvester highlighted the achievements of the Programme and Government's plans to meet the outstanding targets.
A presentation was also made on the Foreign Account Tax Compliance Act (FATCA), by Mr. Michael Stephen, Deputy Comptroller (Acting) of the Inland Revenue Division. He detailed the expectations and implications of FATCA for the sector and gave a status update on the implementation of same. Mr. Angus Smith of GARFIN gave a comprehensive overview of the sector and spoke of the importance of the sector to the economy.
The participants were given the opportunity to ask questions, raise concerns and provide suggestions to Government. They were also invited to submit a formal proposal to Government with respect to the 2017 Budget.
The Prime Minister promised to hold more regular engagements with the sector to discuss matters that are pertinent to the sector.