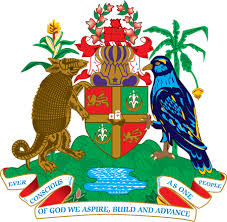 NO. 76/2015 DATE: October 5, 2015
Grenada Launches Debt Exchange Offer
ST. GEORGE'S, GRENADA, Monday, October 05, 2015:The Government of Grenada today made an offer to exchange its U.S. Dollar Bonds due 2025 and its E.C. Dollar Bond due 2025 (collectively, the "2025 Bonds") for new U.S. and E.C. Dollar bonds to be issued by Grenada ("New Bonds").
The offer to exchange the 2025 Bonds for New Bonds follows intensive and detailed negotiations with the Steering Committee of Grenada Bondholders, and will implement the 'in principle' agreement reached earlier this year to reduce the original principal amount of the 2025 Bonds by 50% in two stages. The first half of the principal reduction will be implemented upon the closing of the proposed transaction, with the remaining half upon timely completion by Grenada of its current Extended Credit Facility (ECF) with the International Monetary Fund.
The New Bonds have the following key financial terms:
· a final maturity falling due in May 2030;
· equal semi-annual principal amortizations commencing in May 2016;
· a fixed annual coupon of 7.0%;
· a sharing mechanism that will entitle holders to receive a capped portion of revenues that may be generated by Grenada's citizenship-by-investment programme above certain thresholds following the successful completion of the the ECF; and
· a 'natural disaster clause' that, subject to certain conditions, will enable Grenada to capitalise interest and defer principal maturities due on the bonds in the event that Grenada is adversely affected by tropical cyclones, earthquakes, or other natural disasters.
Simultaneously, Grenada confirmed that the closing of the proposed transaction is conditional upon receipt of written consent to a Reserve Matter Modification of the 2025 Bonds proposed in the exchange documentation from holders of at least 75% of the aggregate principal amount of each of the 2025 Bonds.
Tenders by holders of the 2025 bonds are due not later than October 19, 2015. The transaction is expected to close, and the New Bonds to be issued, on or around October 29, 2015.
Information concerning the offer may be obtained from Natasha Marquez-Sylvester on , or at This email address is being protected from spambots. You need JavaScript enabled to view it.