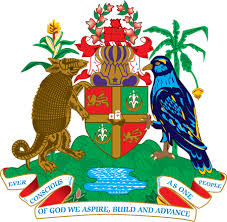 NO. 58/2015                                                        DATE: July 15, 2015
FINAL PERIOD FOR PAYMENT OF PROPERTY TAX BEFORE INTEREST AND PENALTIES
ST. GEORGE'S, GRENADA, Wednesday, July 15, 2015: Property owners have until August 29th, 2015 to pay their Property Tax without incurring penalties and interest on their accounts for 2015. 
The Inland Revenue Division (IRD) of the Ministry of Finance and Energy is urging all property owners to take advantage of the remaining period to settle their accounts to avoid the 10% penalty and 2% interest.
Payments can be made online through the Ministry's online portal: www.eservices.gov.gd (Please use Chrome or Firefox platform), the Inland Revenue Division Cash Office at the Ministry of Finance, or any District Revenue Office.
Property owners who have difficulties or queries relating to payments, arrears or valuation of properties can contact the IRD at the Ministry of Finance and Energy at 435-6933/440-3556 or by email at This email address is being protected from spambots. You need JavaScript enabled to view it..