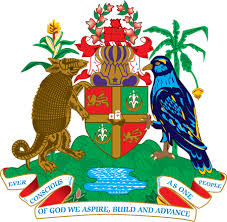 NO. 77/2015 DATE: October 13, 2015
AVOID CONTINUED INTEREST ON YOUR PROPERTY TAX ACCOUNT
ST. GEORGE'S, GRENADA, Tuesday, October 13th, 2015: Property owners who are in arrears of their property taxes are reminded that a 2% interest will be added monthly for every month your tax remains unpaid.
The deadline for payment of property tax for 2015 was August 29th, 2015. After this period a penalty of 10% is added to your outstanding balance followed by 2% interest each month until the outstanding amount is paid off.
Please pay your property tax to avoid continued interest being applied to your account.
The tax can be paid online through our Tax E-services webpage //This email address is being protected from spambots. You need JavaScript enabled to view it./" style="color: rgb(25, 106, 212); outline: none; background: transparent;">https://This email address is being protected from spambots. You need JavaScript enabled to view it. (please use Google Chrome) or the Inland Revenue Division Cash Office in the Ministry of Finance on the Carenage or any at District Revenue Office.
For further advice call Taxpayer Services on (473) 440-1905.