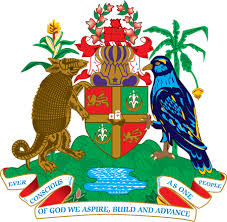 IRD AND RGPF PUSH COMPLIANCE - A WAY TO SAFEGUARD THE MOTOR RENTAL BUSINESS
Bridging the gap and safeguarding the industry was some of the sentiments expressed by officials of the Inland Revenue Division (IRD) and the Royal Grenada Police Force (RGPF) when they met with Motor Vehicle Rental Operators recently.
The meeting was part of continued efforts by the IRD and RGPF to educate operators in the transportation sector as it relates to compliance issues.
They were encouraged to do their business the correct way.
Mr. Randy Boyke - Cadet, Deputy Comptroller of the IRD indicated that government would like to have more people in the tax net and paying their fair share, it is important for the IRD to; educate the public, improve its service delivery and enforce the various laws that govern its operations. He also noted that the IRD has taken a Zero-tolerance approach to deal with non-compliance, especially as it relates to the VAT.  
The registration process was also outlined.
The RGPF representatives included the Traffic, License and Drug Squad. They highlighted a number of problematic issues and other things to consider when renting vehicles these include;
Problems:   Operators renting to under-aged and non-holders of drivers
                    licence vehicles not being up to standard
Things to consider:     A copy of the Vehicles Insurance must be in the vehicle
Knowing your customer- persons are using rentals to engage in illegal activities
CARICOM Licence holders can register their licence at the Licence
Division or the nearest Police Station.
Sergeant Edwin Abraham of the License Division also welcomed suggestions from the operators as to how to better identify rentals to ease the confusion that exists currently.
Also present at that meeting were officials from the Grenada Tourism Authority (GTA), Quality Assurance Department which stated that it is stipulated that all Motor Vehicle Rentals must register with the Authority according to Grenada Tourism Act # 42 of 2013. To date the authority only has 24 rental operators registered, which is unacceptable, said Ms. Allison Hall.
Operators have until August 2019 to pay their licence which is $300 annually.
Based on the spirited feedback coming from this meeting the government Officials have scheduled to meet with the Executive of the Motor Vehicle Rental Association which has been dormant for some time. This meeting will be held on July 16th, 2019.
For further information, please contact the Inland Revenue Division, Ministry of Finance at 435-6945/6, 435-1905 or email us at This email address is being protected from spambots. You need JavaScript enabled to view it..
Comptroller 
Inland Revenue Division