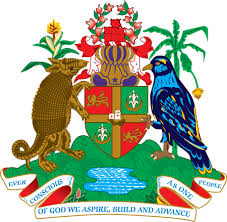 NO. 86/2015                                          DATE: November 12, 2015
PRESENTATION OF THE 2016 BUDGET
ST. GEORGE'S, GRENADA, Thursday, November 12, 2015: The Ministry of Finance and Energy wishes to confirm that the Minister of Finance and Energy, Dr. the Rt. Hon. Keith Mitchell, will present the 2016 Budget on Wednesday November 25th, 2015 at the Grenada Trade Centre, St. George's, commencing 10:00 am. 
During his presentation, Prime Minister Mitchell will highlight some of the achievements of Government for 2015 and the plans and programmes for 2016 and beyond.
The theme for the 2016 Budget is: "Moving Forward Together and Delivering Results."
The theme reflects the Government's focus as the country moves into the final year of the Homegrown Structural Adjustment Programme.  In 2016, Government expects to see further economic growth and stabalisation along with and the creation of much needed jobs.
As part of the Budget preparation process, the Ministry of Finance held consultations with all ministries, government departments, and the Social Partners including Civil Society, the Labour Unions, the Business community, the Churches, and selected interest groups including farmers.