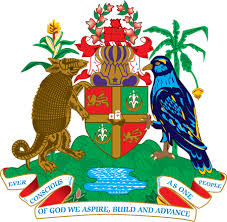 NO. 125 /2018                                 DATE: 5th August, 2018
IRD REMINDS PROMOTERS INCLUDING CRUISE PROMOTERS OF THEIR TAX OBLIGATIONS
ST. GEORGE'S GRENADA: 5th August, 2018. The Inland Revenue Division of the Ministry of Finance wishes to advise promoters and other affiliates of the public entertainment industry in Grenada of their tax obligations.
A person who is a promoter of public entertainment or a licensee or proprietor of a place of public entertainment is required to be registered with the Inland Revenue Division.  All activities including boat cruises will be monitored by the Division for tax purposes.
Failure to register will result in a fixed penalty of ($2,500) two thousand five hundred dollars.
Promoters are also reminded that they should visit or contact the Division at least one month before the staging of the event.
For further information, please contact the Audit Section of the Small and Micro Taxpayers' Unit at the Inland Revenue Division, at telephone nos. 435-6945/440-2731.
Comptroller
Inland Revenue Division