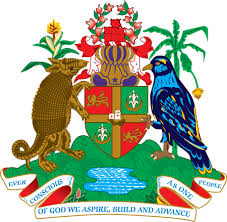 'NO. 07/2016 DATE: January 28, 2016
GRENADA HAS HAD AS SUCCESSFUL START TO ITS RGSM ACTIVITIES FOR 2016
ST. GEORGE'S, GRENADA, Thursday, January 28, 2016: On January 18th, 2016, the Government of Grenada raised EC$15 million on the Regional Government Securities Market (RGSM) in 91 Day Treasury bills, using the primary market platform of the Eastern Caribbean Securities Exchange (ECSE).
The security was competitively auctioned and resulted in an oversubscription of $2.1 million and a very favourable interest rate of 4.49%. This represents the lowest rate for 91 day bills auctions throughout the ECCU region for 2016 thus far. Other auctions held for the month of January resulted in rates of 6.0 % for Dominica on January 5th 2016, 4.82% for St. Vincent & The Grenadines on January 6th and 4.499 % for St. Lucia on January 20th 2016.
This extremely good start signals continued investor confidence in Government of Grenada Securities.