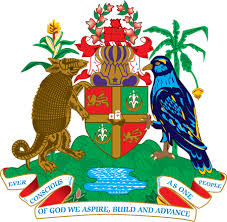 NO. 1/2015

                                                            

DATE: May 28, 2015
STAKEHOLDER'S CONSULTATION AND VALIDATION WORKSHOP

 FOR THE REVIEW 

OF THE GRENADA STRATEGIC OPTIONS FOR EXPORT DEVELOPMENT
ST. GEORGE'S, GRENADA, Thursday, May 28, 2015:  The Ministry of Economic Development, Planning, Trade and Cooperatives will today,  Thursday, May 28th and tomorrow, Friday, May 29th, 2015, conduct a  stakeholders consultation and validation workshop, where key partners will assess and review the Grenada Strategic Options for Export Development, "National Export Strategy (NES) Implementation Review Report" and "Export Capacity Assessment."  The Consultation, which is being held in collaboration with the Commonwealth Secretariat, is aimed at advancing the way forward for export development in Grenada.
The Commonwealth Secretariat has committed to support Grenada to review the results from the first National Export Strategy (NES) 2006-2011 and most importantly, support the Government of Grenada to identify strategic options for export development.  A team from the Commonwealth Secretariat is leading the review process in partnership with the Trade Division.
The Consultation is being held at the Radisson Grenada Beach Resort, and runs from 9.00 am - 4 .00 pm, today (Thursday 28th May) and from, 9.00 am. – 1.00 pm, tomorrow, Friday 29th May, 2015.
As part of the Consultation, the Commonwealth Secretariat will give a presentation on ProTradeConsult Network (Jamaica) and International Economics International (Mauritius)
For further information please contact the Trade Division on 473 440 2101 or This email address is being protected from spambots. You need JavaScript enabled to view it..