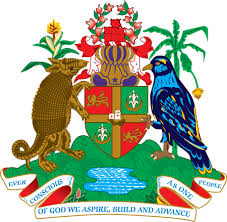 NO. 30/2015 DATE: April 8, 2015
GOVERNMENT AND GRENLEC COMMENCE DISCUSSING DRAFT ELECTRICITY SUPPLY ACT (ESA)
ST. GEORGE'S, GRENADA, Wednesday, April 08, 2015: After the National Consultation on the draft Electricity Supply Act (ESA) and the Summary of Public Utilities Regulatory Commission Bill on Wednesday, February 25th, 2015, the Government of Grenada granted a one (1) month period for all persons to submit comments to the Ministry of Finance and Energy for consideration. In this regard, several persons and organisations submitted comments.
Among those submitting comments was GRENLEC. These comments were received on March 27th, 2015. On April 1st, 2015, Government and GRENLEC met to discuss these comments. The discussions were frank and constructive. It is expected that there will be additional meetings over the next few weeks as Government revises the draft ESA.
The Government takes this opportunity to thank all who submitted comments in this important process. The issue of electricity affects everyone – households, hotels, businesses, Government. Indeed, it is a development issue that has implications for the growth and development of the Grenadian economy and the creation of much needed jobs.