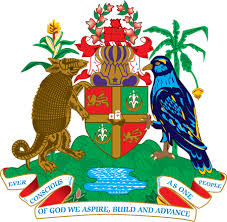 NO. 87/2018        DATE: 12th February, 2018
MINISTRY OF FINANCE CORRECTS FAKE NEWS ON BOND ISSUE
The Ministry of Finance and Energy wishes to advise the general public that a News Release datedThursday, March 1, 2018 published on caribbeannewsnow.com relative to bond issue increasing Grenada's debt to GDP ratio is a false representation of the facts.
The Government of Grenada's 2-year Note, auctioned on the Regional Government Securities Market using the primary market platform of the Eastern Caribbean Securities Exchange (ECSE), issued on February 8th,, 2018, raised $10.0 million, not 100 million as was falsely reported bycaribbeannewsnow.com.
Interest payments will be made semi-annually every 8th February and 8th August beginning, 8thAugust 2018 until maturity. The interest rate ceiling is 5.5%. Principal will be repaid at maturity on 8th February 2020.
The issuance of the 2-year note is in keeping with the Government's Medium Term Debt Strategy as was laid before the Parliament with the 2018 Budget report number 4 on page 37 (http://www.gov.gd/egov/docs/reports/parliament-report.pdf.)
The Ministry of Finance wishes to advise media entities, to ensure information published are from credible verifiable sources.
This information can be easily accessible from the Ministry of Finance and Government of Grenada Websites (finance.gd/gov.gd) or on the ECSE website: http://www.ecseonline.com/PDF/2018/Feb18/Govt%20of%20GDA%202-year%20T-Note%20auction%20GDG090220%20dd%208Feb18.pdf.