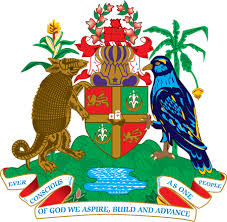 NO. 52/2015 DATE: June 26, 2015
PROPERTY TAX PAYMENTS CAN NOW BE MADE AT THE TREASURY SUB-OFFICE IN
THE GOVERNMENT PRINTERY
ST. GEORGE'S, GRENADA, Friday, June 26th, 2015: The Inland Revenue Division (IRD) of the Ministry of Finance and Energy will like to inform the general public that, from today, Friday June 26th, 2015, to Tuesday, June 30th, 2015, Property Tax Payments can be made at the Treasury Sub- Office, located in the Government Printery, at the Botanical Gardens.
An additional cashier will be available from 8:30am to 12:00pm and from 1:00pm to 3:00pm, on the days specified, to collect Property Tax Payments only.
This is aimed at affording taxpayers the opportunity to meet the June 30th deadline for the 5% rebate without having to join the long lines at the main Treasury Office on the Carenage.
Payments can also be made at any District Revenue Office and through the Ministry's online portal: www.eservices.gov.gd. (Please use Chrome or Firefox platform).