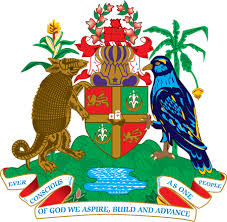 NO. 136 /2018                       DATE: September 20, 2018
MINISTRY OF FINANCE REQUESTS ADJUSTMENTS
TO SILVER SANDS PROJECT
St. George's Grenada, 20th September 2018. The Ministry of Finance Planning, Economic and Physical Development has requested specific adjustments to the Silver Sands Development Project following discrepancies identified.
The ministry has been consistently holding discussions with the team of the Silver Sands Development Project, since September 3, 2018, with a view to addressing variances to the project that were not approved.
On Monday, September 17, 2018, following a high-level meeting attended by the leadership of the ministry, the Head of the Physical Planning Unit and the team from Silver Sands, the delegation visited the project site to ascertain the necessary remedial action.
On-site, the Ministry of Finance further assessed the situation and provided guidance to the developer on the specific adjustments required.
Following the site visit, the developer complied with the advice of the team and immediately proceeded to undertake the recommended adjustments.
The Ministry of Finance continues to be vigilant that all developments across the country adhere to approvals granted.