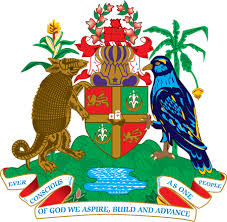 NO. 42/2015

                                                        

DATE: June 1, 2015
PROPERTY TAX REMINDER 2015
ST. GEORGE'S, GRENADA, Thursday, June 1, 2015: The Ministry of Finance and Energy hereby reminds the general public that Tuesday, June 30th, 2015, is the deadline for the payment of Property Tax for the year 2015. Taxpayers paying Property Tax on or before 30th June 2015 will receive a 5% rebate (discount) on the Property Tax due for 2015. Persons are encouraged to pay early to avoid long lines or fees and penalties from late payment.  Payments can be at the Ministry of Finance, any District Revenue Office and through the Ministry's online portal: www.eservices.gov.gd. (Please use Chrome or Firefox platform).
In addition, the Ministry reminds persons who have changed their mailing address, to contact the Inland Revenue Division to update their records.
Please remember that with regards to Property Classification as Agriculture, Property Owners should ensure that they obtain the "Land Use Certificate", from the Ministry of Agriculture, certifying that the property is effectively used for Agricultural purposes. If the Inland Revenue Division is not notified of this certificate, that property will be treated as Agriculture Idle and will attract the relevant tax rate.
For further information, property owners are asked to contact the Valuation Division at the Ministry of Finance and Energy at 435-1906/440-3556 or by email at This email address is being protected from spambots. You need JavaScript enabled to view it..  Persons may also visit our website at www.ird.gov.gd.