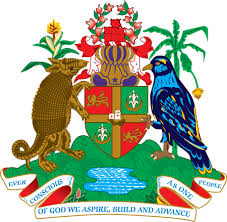 NO. 57/2016                                      DATE: September 29, 2016
BUDGET 2017 CONSULTATIONS MOVE TO CARRIACOU
 ST. GEORGE'S, GRENADA, Thursday, September 29th, 2016: The Ministry of Finance and Energy will continue its stakeholder consultations in preparation for the presentation of the 2017 National Budget, when a team of Officers travels to Carriacou next week to meet with stakeholders there.
On Thursday, October 6th, 2016 the Ministry will meet with stakeholders of Carriacou and Petit Martinique at the Hillsborough Government School at 6:00 p.m. The team will be joined by the Minister of Carriacou and Petit Martinique Affairs and Parliamentary Representative, Hon. Elvin Nimrod, along with the Permanent Secretary and other Public Officers of that Ministry. The public is encouraged to attend and play a part in this important exercise.
To date, the Ministry of Finance has met with a wide cross section of stakeholders in Grenada and with Government Ministries and Departments. The consultation in Carriacou will wrap up the Ministry's series of consultations; however, individuals, groups, and /or organizations can still submit suggestions for inclusion in the Budget, up to October 12th, 2016, by calling the Budget Hotline at 435-0057. Persons can also send an email to This email address is being protected from spambots. You need JavaScript enabled to view it.; leave a message on our Face book page @Finance Grenada; send in a tweet to @financegrenada; or submit a hard copy version to the Permanent Secretary, Ministry of Finance, The Carenage, St. George's.  The Ministry values the input of everyone one in the budget preparation process and looks forward to receiving ideas/suggestions.
The Ministry of Finance is so far very satisfied with the participation and outcome of the consultations and will present all findings to the Cabinet for their consideration.
The Budget will be presented in parliament on Friday, November 25th, 2016.