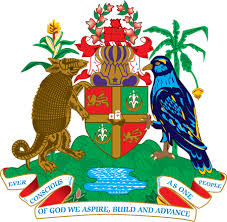 NO. 72/2015                                            DATE: September 17, 2015
PUBLIC OUTREACH FOR NATIONAL SUSTAINABLE DEVELOPMENT PLAN (2030) COMMENCES
ST. GEORGE'S, GRENADA, Thursday, September 17, 2015: The Steering Committee of the National Sustainable Development Plan (2030) will, next week, commence its public outreach programme to build awareness and encourage broad participation in the development of a National Plan for Grenada.
The schedule of the outreach programme is as follows:
-         Monday, September 21st, 2015: Beyond The Headlines – GBN Television
-         Wednesday, September 23rd, 2015:  You Decide – CC6, Community Channel (FLOW)
-         Sunday, September 27th, 2015: Sundays with George Grant – Chime FM
-         Monday, September 28th, 2015: To the Point – GBN Radio
The National Sustainable Development Plan (NSDP) (2030) process was launched on May 27th, 2015, when the proposed framework and process were presented to a wide cross-section of the society including the trade unions, private sector, business community, Diplomatic Corps, public sector officials, political parties, civil society, Conference of Churches and the general public. At that launch, Prime Minister, Dr. the Rt. Hon Keith Mitchell, addressed the gathering and encouraged all Grenadians to get involved.
The members of the Steering Committee, comprise representatives of the social partners, political parties, sectoral groups and Government. They are:
Mr. Timothy Antoine   -       Ministry of Finance (Chairman)
Mr. William Joseph  -        Conference of Churches (Deputy Chairman)
Mr. Andre Lewis       -        Trade Union Council
Ms. Joan Purcell       -        Civil Society
Ms. Petipha Lewis-Smith           -        Private Sector Organisations
Mr. Judd Cadet                         -        Youth Representative
Dr. Dunstan Campbell              -        Agricultural Representative
Mr. Carlton Frederick                -        New National Party
Mr. Ferron Lowe                      -        National United Front
Mr. Vincent Roberts                 -        National Democratic Congress
Rev. John Lewis                        -        Alliance of Evangelical Churches
This Committee is responsible for:
·    - Reviewing and advising on the process for preparation of National Plan 2030
·    - Monitoring progress on the preparation of the Plan
·        - Providing support for the stakeholders consultations
·        - Commenting on the draft chapters of the Plan
The genesis for the development of the NSDP (2030) was a call by the Social Partners, who, recognising a void in long term strategic development planning in Grenada, proposed to Government, the necessity for a National Development Plan to cover the next 15 to 20 years. The Government has heeded this call.
It is expected that the NSDP (2030) will focus on a model of development that is people-centered with the ultimate aim being shared prosperity: jobs for persons who wish to work; business opportunities for those who choose to invest; and social justice for all.