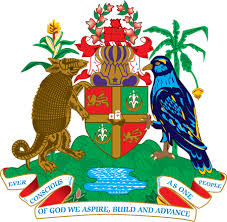 NO. 18/2020                                                                        Date: March 27, 2020
REMINDER: TAX DEADLINES FOR MARCH 2020 NOT AFFECTED BY COVID-19


The Inland Revenue Division (IRD) of the Ministry of Finance  reminds the general public that the tax deadlines for March 2020 remain the same.
Filing of Income Tax (Personal and Corporation) and Annual Stamp Tax Returns for 2019 are due on Monday, March 30 and Tuesday, March 31 respectively.
Remember that no changes have been made to these deadlines.
In light of the present situation, the IRD continues to take precautionary measures to safeguard its staff and taxpayers against the possible spread of COVID-19 on the island.
Taxpayers are advised to utilise the cheque boxes provided at the IRD office to deposit cheque  payments and drop off boxes for the collection of accurately completed Income Tax and Annual Stamp Tax Returns. Documents can also be scanned and submitted via email where possible to This email address is being protected from spambots. You need JavaScript enabled to view it.. Alternatively, the form can be downloaded from the IRD website, www.ird.gd, filled-out and sent by email to This email address is being protected from spambots. You need JavaScript enabled to view it..


The general public is further advised to make full use of the District Revenue Offices as far as possible and to observe the regulations of the limited State of Emergency.
The Inland Revenue Division remains committed to facilitate the platforms necessary for the compliance of taxpayers during this period and urges public co-operation in this regard.

However, taxpayers who may have difficulties in filing on time can send an email request  to the Comptroller of IRD via This email address is being protected from spambots. You need JavaScript enabled to view it..
Approval would be determined on a case by case basis once the Comptroller is satisfied that the extension is warranted. In such cases, the extension would be granted and the late payment and filing fee would be waived but interest would still be applicable.



Comptroller
Inland Revenue Division