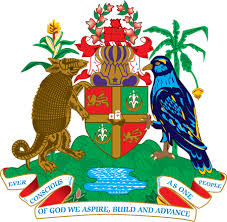 DATE: January 17, 2014 NO. 03/2014
OFFICIAL HAND OVER OF
FIRE TRUCKS TO THE GAA
---
ST. GEORGE'S, GRENADA Friday, January 17, 2014:Dr. the Right Hon. Keith Mitchell, Prime Minister, Minister of National Security, Finance and Energy, will officially handover three fire trucks to the Grenada Airports Authority for use by the Maurice Bishop International Airport (MBIA) and the Lauriston Airport on Friday January 17, 2014, 5:00 p.m. at the Departure Lounge, MBIA.
The Government of Grenada, through the Regional Disaster Vulnerability Reduction project, funded by the World Bank, has procured two (2) 6x6 and one (1) 4x4 fire trucks for use by the MBIA and Lauriston Airport. The contract was awarded to Rosenbauer of Minnesota, U.S.A. in the amount of USD 2.6 million. The contract was signed in August, 2012. After a year of manufacturing and assembly the trucks arrived in Grenada on December 21, 2013.
As stated in the 2014 Budget statement, "procurement of these fire trucks and other equipment are necessary to meet the International Civil Aviation Organisation (ICAO) requirements."
All members of the media are invited.
Apologies for the late information.