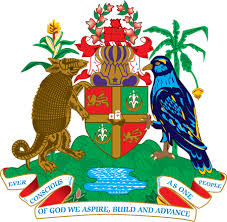 CSO LAUNCHES CENSUS 2021!
The Central Statistical Office (CSO) launched the National Population and Housing Census 2021 on Thursday June 10th under the theme "Nothing about us, without us, because we all count".
A census is held every 10 years and Grenada is joining a number of other countries regionally and internationally in staging the exercise this year.
This round of Census is particularly important as its Grenada's first paperless Census.
The CSO has been building its capacity in the administration of surveys by utilizing the Computer Assisted Personal Interviewing (CAPI) technology which will ensure that the data collection process is easier, more accurate and increased protection for all information gathered.
The Population and Housing Census is the most important and accurate source of data about the people and housing stock of any country and it is based on factual data collected on each individual in the population. It is the only source of data that covers essential characteristics about the entire resident population and reports this information at the community level.
Census information will bring to the forefront the needs of different vulnerable groups and communities, and the inequalities people are experiencing, ensuring the optimal allocation of government resources.
Since the launch, the CSO has been engaged in a number of outreach activities on both mainland Grenada and the sister islands Carriacou and Petite Martinique. This includes school visits, presentations to businesses, media appearances and community ground work among others. Pre-census mapping work is also ongoing to ensure a seamless start of data collection when enumerators visit the various communities.
Census Day is September 15th 2021 and the collection period will continue until December 2021.