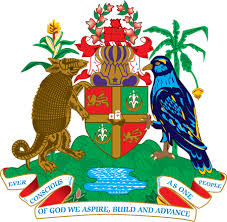 NO. 176/2019                                                                      Date: January 03, 2020 
DEADLINE FOR ANNUAL LICENCES APPROACHES
St. George's, Grenada, 3rd January 2020: The Inland Revenue Division (IRD) advises the public that all licences except motor vehicle licences are due for payment on January 7th, 2020.
ALL Professionals are encouraged to ensure that their licences payment is made on or before January 7th 2020. They include:
ACCOUNTANTS                            

ARCHITECTS

AUCTIONEERS                             

AUDITORS

BARRISTERS/LAWYERS/SOLICITORS

BUILDING CONTRACTORS

COMMERCIAL TRAVELLERS            

DOCTORS & DENTISTS

ENGINEERS                               

PHARMACISTS

REAL ESTATE AGENTS                  

SURVEYORS

WIREMEN
Please be reminded that the professionals listed above are obligated to obtain a licence under the Licences Act Cap 172, any professional who neglects to do so shall be guilty of an offence and would be liable to a fine of ($500) five hundred dollars.
In all cases, the full licence fee shall be paid annually.
The Inland Revenue Division thanks you for your continued cooperation and encourages you to stay committed to your obligations. IRD looks forward to serving you with excellence throughout 2020 and onwards, striving towards greater taxpayer compliance.
Comptroller
Inland Revenue Division