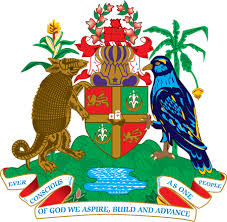 NO. 82/2017       DATE: 20th December, 2017
BOARD OF SURVEY- TUESDAY JANUARY 2nd, 2018
ST. GEORGE'S, GRENADA, WEDNESDAY, DECEMBER 20th, 2017: In accordance with Section 229 of the Public Finance Management Regulations of 2015, the Annual Board of Survey to examine Government's Treasury Cash and Bank Balances, will be conducted on the first business day of the Year, that is, Tuesday, January 2nd, 2018 in Government Ministries, Departments, including the District Revenue Offices, the Customs and Inland Revenue Divisions and the Treasury Cash Office in Grenada and Carriacou.
The public is advised that as a result of the Board of Survey, no money transactions will be conducted until the completion of the survey. This means that All Collection Offices will remain closed from 8:00 a.m. until 9:30 a.m. on Tuesday 2nd January, 2018 to facilitate the survey. Persons can conduct business at these offices from 9:30 a.m.
The Ministry of Finance apologises for any inconveniences.