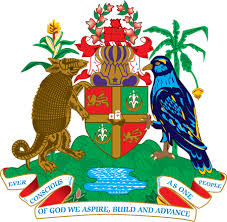 Communique FROM HOMEGROWN PROGRAMME MONITORING COMMITTEE (HPMC)
N0. 3/2014

---
The Homegrown Programme Monitoring Committee (HPMC) held its third meeting on Thursday, 4th September 2014, at the Ministry of Finance Conference Room.
Members present were:
Mr. Timothy Antoine (Government of Grenada) – Chairman

Mr. Alvin Clouden (Conference of Churches in Grenada)

Mrs. Aine Brathwaite (Private Sector Organisations)

Ms. Sandra Ferguson (Civil Society)

Mr. Andre Lewis (Trades Union Council)

Mr. Ronald James (ECCB Representative) (unavailable due to official travel)
The Committee noted the International Monetary Fund's first review and the Government's "strong start" on the Program.
The Committee also noted the significant challenges ahead and the need for continued fiscal discipline.
Having received the monthly report from the Ministry of Finance, the Committee noted targets for July 2014 were met.
The Committee received and discussed a report on the performance of the productive sectors for the first six months and welcomed the growth in Agriculture, Tourism and Education.  While the performance of the Agriculture sector was robust, the Committee noted the decline in export earnings for both nutmegs and mace.  The Ministry of Finance officials were asked to look into the matter.  The Committee also noted the decline in the Manufacturing Sector. 
On the matter of unemployment, the Committee awaits the results of the Labour Force Survey scheduled for September and October 2014.
In a broader discussion, the Committee expressed concern about whether and to what extent; Grenada was getting an adequate return on Government's investment in Carnival and the viability of Spicemas Corporation.  The Committee was of the strong view that there ought to be more private sector participation in the funding, management and marketing of Spicemas.
The next meeting of the HPMC is scheduled for Thursday, October 2nd, 2014.
Concerns were expressed by the Committee regarding the ongoing Argentina debt default situation and its implications for Grenada's debt restructuring.  The Committee was assured by the Chairman that negotiations with Creditors are being pursued in "good faith".
The Committee recognized the progress made towards achieving the target of a 20% reduction in non-personnel expenditure (11% for the first six months), but felt more could be done and urged the Government to so do.
The Committee welcomed efforts by Government to reduce Unpaid Claims especially to the domestic suppliers ($22.7 million over the past six months), noting that it would help small businesses and help stimulate economic activity and job creation.
The next meeting of the HMC is scheduled for Thursday, September 4th, 2014.