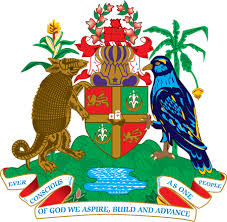 COMMUNIQUE FROM HOMEGROWN PROGRAMME MONITORING COMMITTEE (HPMC)
N0. 5/2014
---
The Homegrown Programme Monitoring Committee (HPMC) held its fifth meeting on Thursday, 6th November 2014, at the Ministry of Finance.
Members present were:
Mr. Timothy Antoine (Government of Grenada) – Chairman

Mr. Alvin Clouden (Conference of Churches in Grenada)

Mrs. Aine Brathwaite (Private Sector Organisations)

Ms. Sandra Ferguson (Civil Society)

Mr. Andre Lewis (Trades Union Council)

Ms. Zanna Barnard (ECCB Representative) 

 

The Committee after reviewing the monthly report for October 2014 noted that the Government of Grenada (GOG) is on track in meeting its end of year targets. 

 

Grenada's economy is expected to continue on its growth path in 2014 albeit at a slightly lower than 2013.  The projected rate is 2.6 percent.

 

Concerns were expressed by the Committee about the effective monitoring of approved projects under the Citizenship by Investment Program (CBI).  The Committee recommended that the CBI Committee which is tasked with this monitoring function ensures Grenada receives the proposed benefits.  The Committee also encouraged that the proceeds of the CBI programme be used for productive activities.

 

The Committee raised concerns about the recently published "2015 Doing Business Report" which showed a drop in Grenada's ranking.  The Committee encouraged Government to take all necessary steps to improve Grenada's ranking.  The Chairman assured the Committee that concrete steps were being taken in this regard commencing with the passage of the Investment Bill in November 2014.

 

The Committee welcomed Ms. Zanna Barnard, the Eastern Caribbean Central Bank's new representative on the Monitoring Committee.  The Committee looks forward to working with Ms. Barnard.

 

The next meeting of the HPMC is scheduled for Thursday, December 4th, 2014.