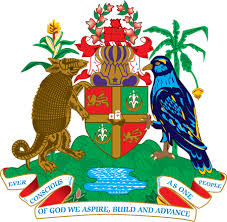 Communique FROM HOMEGROWN PROGRAMME MONITORING COMMITTEE (HPMC)
N0. 4/2014
The Homegrown Programme Monitoring Committee (HPMC) held its fourth meeting on Thursday, 2nd October 2014, at the Ministry of Finance.
Members present were:
Mr. Timothy Antoine (Government of Grenada) – Chairman

Mr. Alvin Clouden (Conference of Churches in Grenada)

Mrs. Aine Brathwaite (Private Sector Organisations)

Ms. Sandra Ferguson (Civil Society)

Mr. Andre Lewis (Trades Union Council)

Mr. Ronald James (ECCB Representative)  (unavailable due to a prior engagement)
Having received the monthly report: 
The Committee observed that Government's performance for August 2014 was consistent with the targets under the Programme.
The Committee discussed the grants received at the end of August and although grants received were still below target, the shortfall had been reduced.  The Ministry of Finance informed the Committee that strong efforts were being made to maximize grants collected by the end of the fiscal year (2014).
The Committee welcomed the increase in capital expenditure since July 2014 since it had previously expressed concern about the level of capital spending versus target. Capital expenditure for the period amounted to $135.9 m, $6.5 m above the targeted $129.4 m. The Committee suggested that in respect of new capital projects, opportunities should be taken to introduce innovations which would enhance the self-reliance of households and communities, decreasing the burden on government to provide certain services.  For example, the burden to NAWASA could be reduced by encouraging the building of cisterns to harvest water.  This is a practice widely used in Carriacou and is a measure already identified in Grenada's Climate Change Policy.  The Committee also noted the need to educate and sensitize the general public on the issue of short term benefits versus the long term costs in respect of certain interventions and policy measures.  This is an area in which the Social Partners could lend significant assistance to the government.
The Committee was informed that Cabinet has approved the Attrition Policy and a copy has been circulated to members. The committee noted that EC$6M will be paid to Pensioners as part of their retroactive payment.
The Committee was informed of the resignation of Mr. Ronald James from the Eastern Caribbean Central Bank and expressed its gratitude to Mr. James, for his time served on the Committee. The Committee also wished him well in his new job.  The ECCB has indicated to Government that a replacement has already been nominated to serve on the Committee.
The next meeting of the HPMC is scheduled for Thursday, November 6th, 2014.