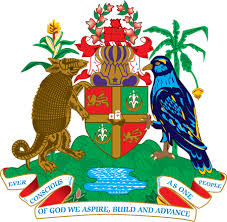 Communique FROM HOMEGROWN PROGRAMME MONITORING COMMITTEE (HPMC)
N0. 2/2014
The Homegrown Programme Monitoring Committee (HPMC) held its second meeting on Thursday, 7th August 2014, at the Ministry of Finance.
Members present were:
Mr. Timothy Antoine (Government of Grenada) – Chairman

Mr. Alvin Clouden (Conference of Churches in Grenada)

Mrs. Aine Brathwaite (Private Sector Organisations)

Ms. Sandra Ferguson (Civil Society)

Mr. Andre Lewis (Trades Union Council)

Mr. Ronald James (Eastern Caribbean Central Bank)
The Committee noted that revenue collection for the first six months was robust ($18.9 million above target) but also recognized that there was room for improvement in tax administration. The Committee therefore urged Government to strengthen tax administration but also encouraged taxpayers to meet their tax obligations.
The Committee noted that budgetary grants for the first half of the year had underperformed        ($10 million shortfall) and encouraged Government to intensify its efforts to meet its targets for grants by the end of the year.

With respect to capital expenditure, the Committee observed that capital expenditure was short of the programmed target largely due to financing constraints. However, recognizing its significant implications for spurring growth and job creation, Government was strongly encouraged to take steps to increase capital expenditure in line with the established target.  In this regard, the recent external disbursements from the IMF and the World Bank for the Home-grown Programme were welcomed.  It was also disclosed that the EC$48.5 million received thus far were being used for priority programmes and projects such as tourism marketing and airlift support, paying for medicines at the Hospitals and clinics, reducing unpaid claims to domestic suppliers, support for small business development and road maintenance and physical infrastructural improvements.
Concerns were expressed by the Committee regarding the ongoing Argentina debt default situation and its implications for Grenada's debt restructuring.  The Committee was assured by the Chairman that negotiations with Creditors are being pursued in "good faith".
The Committee recognized the progress made towards achieving the target of a 20% reduction in non-personnel expenditure (11% for the first six months), but felt more could be done and urged the Government to so do.
The Committee welcomed efforts by Government to reduce Unpaid Claims especially to the domestic suppliers ($22.7 million over the past six months), noting that it would help small businesses and help stimulate economic activity and job creation.
The next meeting of the HMC is scheduled for Thursday, September 4th, 2014.