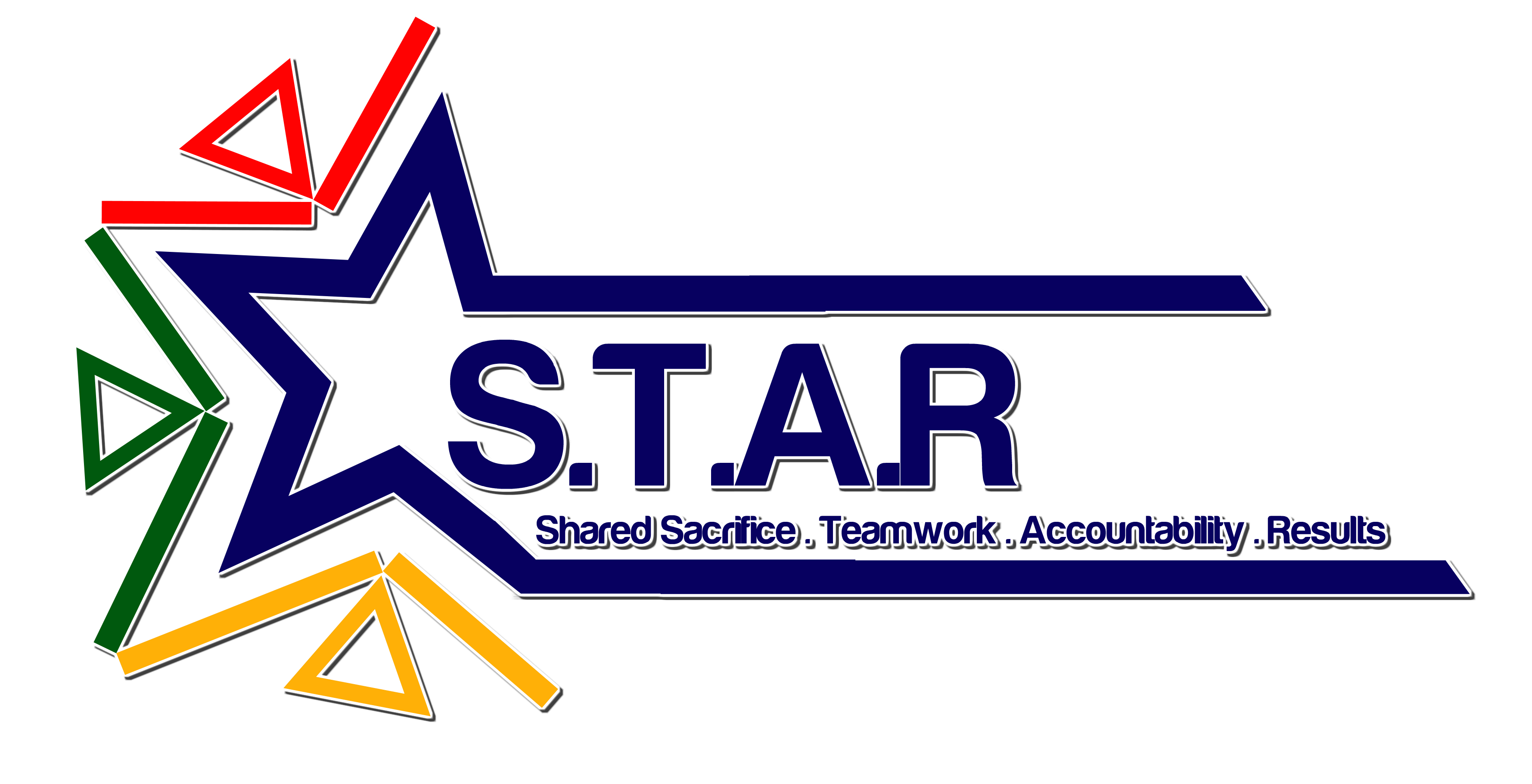 S.T.A.R. – What Does It Mean?
S.T.A.R. is Government's new way of doing business. It is a celebration of some core values; a culture shift; and a clarion call to collective action in Grenada starting with Government. It was born out of adversity, inspired by necessity, energized by creativity and is motivated by opportunity.
What does STAR look like and how do we conduct ourselves?
Shared Sacrifice
We understand the challenging times in which we live and embrace the opportunity to transform Grenada starting right where we are now.

We accomplish more with less.

We give up some benefits now to secure even more benefits later.

We understand and embrace our role and add value to Team Grenada.

We work together so we can win together.

We help each other to get the job done.

We perform best when we are held accountable.

We take responsibility for our actions and own our mistakes.

We communicate clearly and consistently about our progress on agreed targets, celebrate milestones and take prompt corrective action when necessary

We understand, it is not what we say that counts, it is what we do.

We are judged by our actions not our words.

We do not make excuses.

We show courage,

lean into problems and find solutions.

We get the job done.
Teamwork
Accountability
Results
"What people say, what people do, and what they say they do are entirely different things".
"If you want to go fast, go alone. If you want to go far, go together".