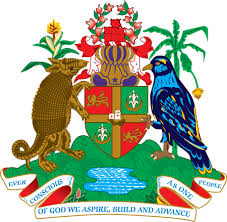 MINISTRY OF FINANCE AND ENERGY
May 14, 2015
Dear Stakeholder:
Launch of the development of the National Plan 2030
The Government of Grenada will on Wednesday, May 27th, 2015, launch the development of the National Plan 2030. The Launch will be held at the Grenada Trade Centre from 9:00 am.
The objectives of the Launch are to:
· To present members of the National Steering Committee and Technical Working Group
· To propose a Framework and Process for the development of National Plan 2030
· To receive feedback on the proposed Framework and Process
The Launch will include a presentation of the Framework and Process for the National Plan and an Address by the Prime Minister, Dr. The Rt. Hon. Keith C. Mitchell.
Having regard to the importance of this issue, the Ministry of Finance and Energy hereby extends an invitation to you and representatives of your Organisation to attend the Launch of this initiative. A copy of the draft Agenda is attached with this invitation. A copy of the Framework will be sent to you via email. We encourage you and your representatives to review the document prior to the consultation to allow for meaningful discussion. Kindly note that printed copies of the document will not be made available at the consultation. Accordingly, all participants are encouraged to bring their copy of the document to the consultation. WIFI access will be provided.
The Ministry would be grateful if you can confirm your/ your Organisation's participation and the size of your delegation no later than Wednesday, May 20th, 2015so that the necessary logistical arrangements can be finalised. Your response should be addressed to Ms. Petra Charles – Joseph at 435-0057 or This email address is being protected from spambots. You need JavaScript enabled to view it..
Please note also, that Registration of Participants begins at 8:00 amand must be completed by 8:45 am. We would appreciate your cooperation in this regard.
We look forward to your attendance at this event of national importance.
Yours faithfully,
TIMOTHY N. J. ANTOINE
PERMANENT SECRETARY