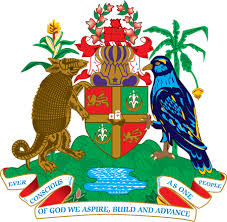 DATE: June 27, 2014   NO. 47/2014
MAKING IT EASY TO PAY TAXES
---
ST. GEORGE'S, GRENADA, Friday, June 27, 2014: The general public is reminded that June 30th is the deadline for the payment of Property Tax for the year 2014 and Motor Vehicle Licence for single registration letter numbering from 7501 to 9999 and plural registration letters numbering from 751 to 999.
In order to provide an opportunity for all concerned to meet the deadline, the Inland Revenue Division will be setting up a Property Tax Booth at the Ministerial Complex on Friday 27th and Monday June 30th 2014.
Taxpayers are also reminded that they can make payments at any of the District Revenue Offices and obtain their 5% rebate on their 2014 property tax.
For further information, property owners are asked to contact the Valuation Division at the Ministry of Finance and Energy at 435-1906/440-3556, or the Public Relations Officer at 435- 6853 or by email at This email address is being protected from spambots. You need JavaScript enabled to view it.. Persons may alsovisit our website at www.ird.gov.gd
Comptroller (Ag)
Inland Revenue Division