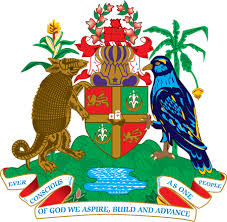 DATE: June 11, 2014   NO. 43/2014
BNTF HOSTS REGIONAL PROCUREMENT WORKSHOP IN GRENADA
---
ST. GEORGE'S, GRENADA, Wednesday June 11th, 2014:Over the next two-days, (Thursday June 12thand Friday June 13th) fifty consultant engineers and other professionals based in seven of the countries and participating in the Basic Needs Trust Fund (BNTF) programme financed by Caribbean Development Bank's (CDB) will meet in Grenada to receive critical information on the procedures and requirements governing the programme's procurement process.
The workshop will be led by CDB's Head of Procurement, Mr. Norman Cameron, and will be held at the Radisson Grenada Grand Beach Resort.  It follows similar workshops held this year in Jamaica and Guyana for consultants working on BNTF country projects on those countries. The workshop will commence at 9:00 am on Thursday June 12th, 2014.
Like in other participating countries, the BNTF country project in Grenada targets grant funds for community-based sub-projects with a strong poverty reduction focus.  Engineers and other professionals are key stakeholders in ensuring that procedures for probity and accountability are diligently followed.  The Bank recognises the importance of consultants to the success of BNTF and wishes to ensure that consultants and project managers are kept abreast of procurement essentials. The workshop aims to reinforce the responsibilities of independent technical consultants indicated in agreements normally executed with the Bank.  Some of the areas to be covered include: supervision and accountability; risk management, and the Bank's guidelines and procedures for prequalification; bidding; conditions of contract; evaluation; technical inspection; reporting requirements; least cost design; material specifications; environmental management, and maintenance.
All members of the media are invited to provide coverage of the two-day workshop. Apologies for the late notice.