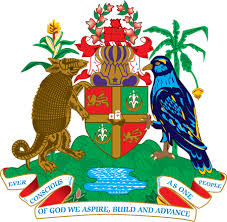 DATE: April 24, 2014 NO. 34/2014
NOU and GRENCASE Collaborates to provide training in Refrigeration and
Air-conditioning Fundamentals
---
ST. GEORGE'S, GRENADA, Thursday, April 24, 2014: The National Ozone Unit (NOU) in the Energy Division of the Ministry of Finance and Energy, for the second successive year has partnered with a local Non-Governmental Organization (NGO) – GRENCASE, to provide training for young and aspiring Refrigeration and Air-conditioning (RAC) technicians. The eight (8) week long training exercise will focus on RAC Fundamentals with particular emphasis on Good Refrigeration Practices.
This training is part of the implementation activities of Grenada's Hydrochlofluorocarbon (HCFC) Phase-out Management Plan (HPMP) and is funded by the Multilateral Fund Secretariat of the Montreal Protocol, through the United Nations Environment Programme (UNEP) as the Implementing Agency.
During a brief orientation session on Tuesday April 22, 2014, fourteen participants enrolled into the training programme. The participants were addressed by Mr. Selby Henry, Managing Director of GRENCASE, Mr. Leslie Smith of the National Ozone Unit and Mr. Henry Frederick, the Tutor for the training programme.
Mr. Smith, in his presentation, gave an overview of Grenada's obligations under the Montreal Protocol on substances that deplete the Ozone Layer and the relationship with the refrigeration and air-conditioning industry. He encouraged the participants to grasp this opportunity with "both hands" as it can be an opportunity to empower themselves to become self-employed in tough economic times.
The training programme is expected to be completed on June 12th, 2014 and successful participants will be provided with a certificate of achievement.