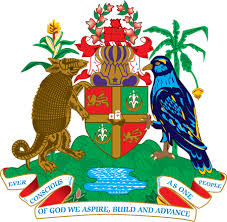 DATE: April 7, 2014   NO. 28/2014
IMF IN GRENADA TO SUPPORT PUBLIC FINANCIAL MANAGEMENT
---
ST. GEORGE'S, GRENADA, Monday, April 07, 2014: In support of the Home Grown Programme, a team from the International Monetary Fund (IMF) spent the past two (2) weeks in Grenada providing technical assistance to improve the Public Finance Management (PFM) Act. This is one of the structural benchmarks under the Home Grown Programme.
Mr. Tej Prakash, who is a Fiscal Affairs Expert assigned by the IMF to lead the review, first visited Grenada during the period August 26th – 30th, 2013, when he met with various stakeholders including some members of the Senior Managers Board (SMB). Mr. Prakash along with Mrs. Elsie Addo Awadzi - Consulting Counsel of the IMF's Legal Department, are now in the process of drafting a revised PFM Act. During the period March 31 – April 4, 2014, they conducted follow-up meetings with stakeholders including a seminar with the SMB on Wednesday April 2nd 2014. The objective of the Seminar was to obtain feedback on the main provisions of the revised PFM Act.
The PFM Act is an Act that provides for the proper management and control of public money, public property and the control of other resources, and provides for matters connected with same.