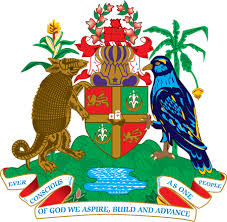 NO. 172/2019                                                           Date: December 17, 2019
IRD ASSURED OF MORAL SUPPORT OF PRIME MINISTER
As the Minister for Finance held his year-end engagement with the management and the staff of the Inland Revenue Division (IRD) he took the opportunity to assure the staff of his moral support in their efforts to maintain excellence in the performance of their duties to the state.
Dr. Mitchell encouraged the team to stand firmly on the correct principles of honesty and fairness and to be consistent in how they operate across the board.
He said that the IRD's effectiveness in the collection of revenue is directly related to the development of the country and commended the staff for standing together indicating that this an opportune atmosphere to optimize revenue collection to the benefit of the country.
The Finance boss thanked the team for the excellent performance in 2019 and challenged them to prepare themselves for the increased economic activity is expected in 2020. He warned that the numerous projects underway will mean more work for the team, however, the government will continue to empower them with the necessary tools to execute their duties.
In response to comments from the team the PM said the government is committed to incentivize workers to produce more, but quickly added that the system must benefit officers who work hard much more than it is currently doing.