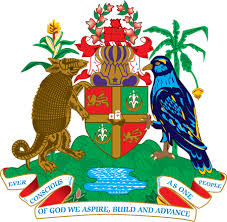 DATE: February 12, 2014 NO. 09/2014
COMMITTEE OF SOCIAL PARTNERS MOVING STEADFASTLY TOWARDS THE FINALISATION OF A SOCIAL COMPACT
---
ST. GEORGE'S, GRENADA, Wednesday, February 12, 2014: During the month of January 2014, the Committee of Social Partners (CSP), through the facilitation of Dr. Andre Henry, continued to work steadfastly towards the finalization of a Social Compact, which they hope will be signed before the end of the first quarter of 2014.
Apart from meeting with their constituents and other groups and organisations, the CSP held a one-day working session on Tuesday, February 4th, 2014, at the Grenada National Stadium. At the session, representatives of the Partners who form the CSP, methodically reviewed the fourth draft of the Social Compact, which was developed by Dr. Andre Henry, after consultations with the CSP.
Dr. Henry, who also facilitated the working session, was charged with the responsibility of (i) updating the draft Compact, based on the comments and suggestions coming out of the working session; and (ii) developing a work programme and implementation plan for institutionalising the Compact. He has now circulated the fifth draft incorporating the comments of the working session.
The Social Partners will now take this latest draft and the soon to be circulated implementation plan to their constituents for further discussions after which the draft Compact will be formally submitted to Cabinet. Once finalized, the Compact will be formally signed by the Social Partners and tabled in Parliament.
The CSP also held its first meeting for the New Year on Friday January 31, 2014. This meeting, which was also the 10th meeting of the CSP, dealt mainly with discussions on the Home Grown Programme, which came into effect as of January 1st, 2014; the status of the Letter of Intent with the IMF and the CSP's public education series.
The CSP meets on a monthly basis and is made up of representatives of the Grenada Trades Union Council, the Grenada Private Sector Organisations, faith-based organisations, Civil Society organisations and the Government. The CSP is chaired by the Prime Minister, Dr. the Rt. Hon. Keith Mitchell. Over the last eleven months, the CSP has been meeting as part of Governments' effort to broaden participation and develop an inclusive approach to Governance. This approach is new and represents a commitment by Government to the widest possible dialogue and consultation in addressing the challenges now confronting our Nation.