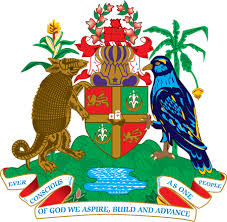 NO. 87/2017                                                 DATE: 4th January, 2018
GENERAL NOTICE
The Customs and Excise Department wishes to advise that as of January 15th 2018 Importers, Exporters and their Agents will not be permitted to used Fourteen (14) Zeros when processing document in Asycuda System, Instead an occasional importer/exporter form together with consignee identification would be required to complete the clearance process.
Brokers and Agent are asked to take note of the change and advise their clients accordingly.     
Any previous or alternative procedures should be considered null and void. 
The Department anticipates the co-operation of all, as we work towards improving our service to all stakeholders.
Donnan Victor
Comptroller of Customs (AG)