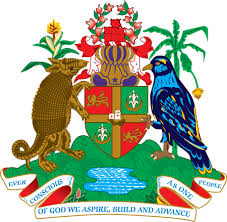 NO. 33/2016                               DATE: July 11, 2016
Government Agencies

 and Customs to Implement Asycuda World Single Window
ST. GEORGE'S, GRENADA, Monday, July 11th, 2016: The Ministries of Agriculture and Health, and the Royal Grenada Police Force (Government Agencies) in collaboration with the Grenada Customs & Excise Division is pleased to report that mechanisms are in place and the  Agencies are now ready to implement the Single Window Module (License Module) of the Asycuda World System.

In this regard, as of July 31, 2016, paper copies of import licenses will no longer be issued by the Agencies, nor will it be accepted by the Grenada Customs and Excise Division.
Traders are advised that beginning Monday, August 1, 2016, all Import and Export license application for the importation and exportation of goods must be applied for using the Single Window Module of the ASYCUDA World System, utilizing the Direct Trader Input (DTI) method.
Users are to ensure that the computer systems, which will be used to complete and submit License Applications, meet the requirements set forth in the registration forms. Manuals for the licensing module are available under Media - Downloads on the Customs website http://www.grenadacustoms.com/ .
Traders who have received training in the use of the system are being encouraged to familiarise yourselves with the expanded licence module now titled Single Window, to ensure that when the module is launched, you will be able to successfully use it for the smooth clearance of goods.
It is anticipated that during the implementation phase, minor delays may occur. In this regard, the Government Agencies and the Customs Department is soliciting the patience and understanding of the trading community.
The new automated procedures are geared towards improving customs operations and enhancing trade facilitation which in turn will support increased economic activities in the country.
The Government Agencies and the Customs MIS Unit will be available to answer questions and deal with any difficulties which may arise during the launch of the new system.
For further enquires please call the Customs Division at 1 (473) 440- 2239/40.