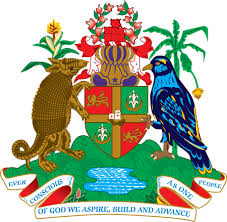 NO. 04/2016 DATE: January 22, 2016
CANADIAN SPONSORED WORKSHOP WRAPS UP FUNDED PROGRAM
ST. GEORGE'S, GRENADA, Friday, January 22, 2016, 2016: The Central Statistical Office (CSO), Ministry of Finance and Energy, in collaboration with Statistics Canada (Stats Can) is currently conducting a five day workshop on Quality Assurance / Generalized Statistical Business Process Models Part II. The Workshop commenced on Monday 18th January 2016 and ends today, Friday 22nd January 2016. The Workshop is being conducted at the National Stadium Conference Facilities VIP Room 215.
This Workshop is the final of two workshops, in Grenada, delivered through the International Statistical Fellowship Program (ISFP) which is funded by the Government and people of Canada. This ISFP is one component of an international cooperation agreement between Statistics Canada and the Canadian Department of Foreign Affairs Trade and Development (DFATD) to share knowledge and practices with colleagues from national statistical offices (NSOs) in Africa, Latin America and the Caribbean in the hope that some of these best practices can be adopted or adapted to address specific needs in various countries. The programme is a five (5) year programme which is currently in its final year and will come to an end in a few months time
The workshop targets Ministries and departments involved in undertaking surveys and in general the production and dissemination of official statistics. Hence the workshop focuses mainly on:
· questionnaire design for surveys,
· data capture, collection and coding
· and statistical methods for quality control.
Approximately nineteen (19) participants including, Officers from the Ministry of Agriculture, Education, Health and Social Development are attending.
This workshop will eventually assist in improving basic statistical skills within the National Statistical System of Grenada as it is a training which will be adopted by the Central Statistical Office as part of its training programme.
The facilitators for the workshop are Lori Stratychuk and Gavin Thompson both are expert methodologist at Statistics Canada and have a wealth of experience in survey design, implementation and data analysis.