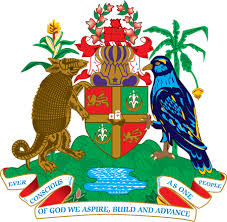 NO. 20/2015                                             DATE: February 23, 2015
PROFILING GRENADA'S SOCIAL, ENVIRONMENTAL AND ECONOMIC RESILIENCE
_______________________________________
 
ST. GEORGE'S, GRENADA, Monday, February 23, 2015:  The Commonwealth Secretariat, in collaboration with the Government of Grenada, will be convening a series of workshops to ascertain the key determining factors for building Grenada's social, environmental and economic resilience. The workshops are intended to engage representatives from the private sector, government, civil society organizations and key resource persons to explore the crucial role that institutions play in building resilience in small states. 

Profiling Small Island Developing States (SIDS) resilience was a request by SIDS participants at the Third Global Biennial Conference on Small States, which was held in St. Lucia March 26 – 27, 2014, under the theme 'Building Resilience in Small States'.
The workshops will be held at the Public Workers Building, February 23 -24, 2015 and participants will be required to:
·        Share perspectives on SIDS structural elements which determined decision making in society such as traditions, history and citizen empowerment;
·        Share perspectives on what has been the major policy decisions over the past years that have changed the economic, social and environmental landscape for Grenada;
·        Indicate to what extent governing systems, such as the electoral system and civil society as institutions, played a crucial role in the resilience, or lack of, of Grenada.
This exercise will contribute to the preparation of a report to facilitate a regional workshop on strengthening the resilience of small states but more importantly, it is intended to guide national planning for development and to help determine priority areas for intervention.  Also, it would be used to help identify areas where the international community can support the efforts of Grenada to improve its resilience.