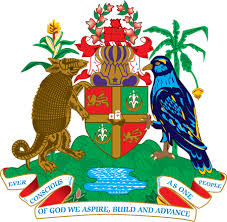 NO. 69/2014                                  DATE: November 3rd, 2014 
DISCUSSION OF DRAFT SCOCIAL COMPACT ON GBN TELEVISION – TUESDAY NOVEMBER 4TH, 2014
__________________________________________
ST. GEORGE'S, GRENADA, Monday, November 3rd, 2014:  In an effort to continue its promotion of the Social Compact (draft), the Committee of Social Partners (CSP) will hold a live discussion on GBN Television on Tuesday November 4th, 2014 (tomorrow) from 8:30 pm. This discussion comes on the heels of similar discussions held at the St. Patrick's Anglican School and the Corinth Government School on Tuesday October 14th and Tuesday October 28st, 2014, respectively.
The main objective of the discussion is to have an informed national dialogue on the need for a Social Compact that will:
Guide the working relationship of the partners over the next few years; and

Be the strategic mechanism for the formulation and implementation of national policies and for ensuring nation-wide problem solving on various issues.
The panel will be made up of members of the CSP, representing the various bodies that comprise the CSP, including Minister Oliver Joseph, representing Government; Fr. Sean Doggett, representing the Conference of Churches in Grenada; Senator Christopher De Allie representing the Private Sector and Mrs. Madonna Hartford representing the Unions. . The moderator for the discussion will be Senator Raymond Roberts, trade unionist and member of the CSP.
The Committee of Social Partners (CSP) was formed in March 2013 to ensure a more inclusive approach to governance.
The CSP is chaired by the Prime Minister, and comprises representatives from the Labour Unions, Churches, Civil Society, Private Sector Organisations and Government. The Committee meets on a monthly basis.
One of the objectives of the CSP is public education on social and economic issues. In this regard, in October 2013, the CSP launched a public education series styled National Social Partners Forum. During the past month, the Committee has been focusing specifically on educating the public on the draft Social Compact which it hopes to sign before the end of the year.
The GBN forum will consist of an invited studio audience who will be given the opportunity to pose questions to the panelists. Invitations were extended to the main opposing political parties, students, youth representatives and a representative from Carriacou. There will also be the opportunity for persons 'at home' to call in with their questions. 
The CSP encourages everyone to familiarise themselves with the contents of the draft Social Compact and to tune in and be a part of the discussion.
The draft Social Compact is available on http://www.gov.gd/egov/docs/other/final-draft-social-compact.pdf or by requesting a copy from the Ministry of Finance and Energy at This email address is being protected from spambots. You need JavaScript enabled to view it. or from any member of the CSP.