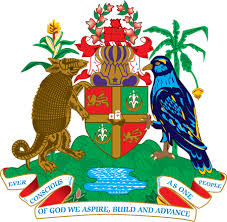 NO. 66/2014              DATE: October 17, 2014
REMINDER TO PROPERTY OWNERS

______________________________________________________

ST. GEORGE'S, GRENADA, Friday, October 17, 2014: The Ministry of Finance and Energy advises Taxpayers with Property Tax notices showing their property as Agriculture Idle, that, once the property is not cultivated (it is idle), their Property Tax bill must be paid.
In the situation where the Taxpayer's property is actually cultivated and not idle as stated on the Property Tax Notice, the Taxpayer must fill out an Objection Form, which can be obtained from the Valuation Division of the Ministry of Finance or from any District Revenue Office.  The Valuation Division will then investigate the case and inform the Taxpayer accordingly.
Taxpayers must also bear in mind that their accounts will accumulate arrears once the Property Tax Bill remains unpaid.
Please be guided accordingly.

_______________________________________________________ 
Briefing/Seminar on the Investment Bill
The Media and members of the general public are invited to attend a briefing/seminar on the Investment Bill on Tuesday October 28th, 2014, at 2:00 pm, at the Ministry of Finance Conference Room.
The presenters at the session will be:
1.    Ms.  Kaisha Ince,  Senior Commercial Consul for the Government of Grenada
2.     Mr. James Friedlander,  Consultant for the World Bank Group
The Investment Bill is one of the commitments of Grenada in the Letter of Intent (LOI) signed with the International Monetary Fund (IMF). It aims to improve the business climate in Grenada.
The key objectives under the Homegrown Programme include:
Restoring Fiscal and Debt Sustainability;

Improving competitiveness; and

Increasing growth and job creation.
Government intends to table the Investment Bill in Parliament and seek enactment before the end of 2014.