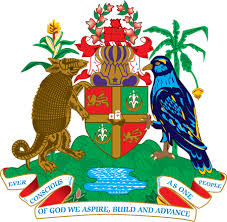 DATE: August 26, 2014   NO. 58/2014
PRESS BRIEFING ON IMF FIRST REVIEW OF GRENADA'S HOME GROWN PROGRAMME 
---
ST. GEORGE'S, GRENADA, Tuesday, August 26, 2014: An International Monetary Fund (IMF) Team is currently in Grenada conducting the first review of Government's Homegrown Structural Reform Programme. This first review covers the period January to June 2014.
The IMF Team, led by Ms. Aliona Cebotari, and made up of representatives from the IMF, the Eastern Caribbean Central Bank (ECCB) and the Caribbean Development Bank (CDB), arrived in Grenada on August 18th, 2014. So far, they have held consultations with officials of the Ministry of Finance and representatives from other Ministries and Departments, Statutory Bodies and Private Sector.
On Wednesday morning (August 27th, 2014), the Ministry of Finance and the IMF team will do a joint briefing with the development partners.
On Wednesday afternoon (August 27th, 2014) a joint press briefing will held at 2:30 pm, at the Ministry of Finance Conference Room.
In January 2014, the Government of Grenada implemented a Home Grown Programme of fiscal adjustment and reforms aimed at achieving:
ü  Sustained economic growth and job creation;
ü  Fiscal sustainability; and
ü  Debt sustainability
On June 26th 2014, this Programme received formal endorsement from the IMF, together with the approval of an Extended Credit Facility (from the IMF) totaling US$21.7M, to be disbursed over a three-year period. The Government of Grenada has so far received an initial disbursement of US$3.2M and expects to receive its second disbursement upon completion of the current review.